Cassidy graduated from SUU this past week and had three days of celebratory, ceremonious events! On Thursday the College of Humanities and Social Sciences had their award ceremony where Cass received his Certificate of International Relations.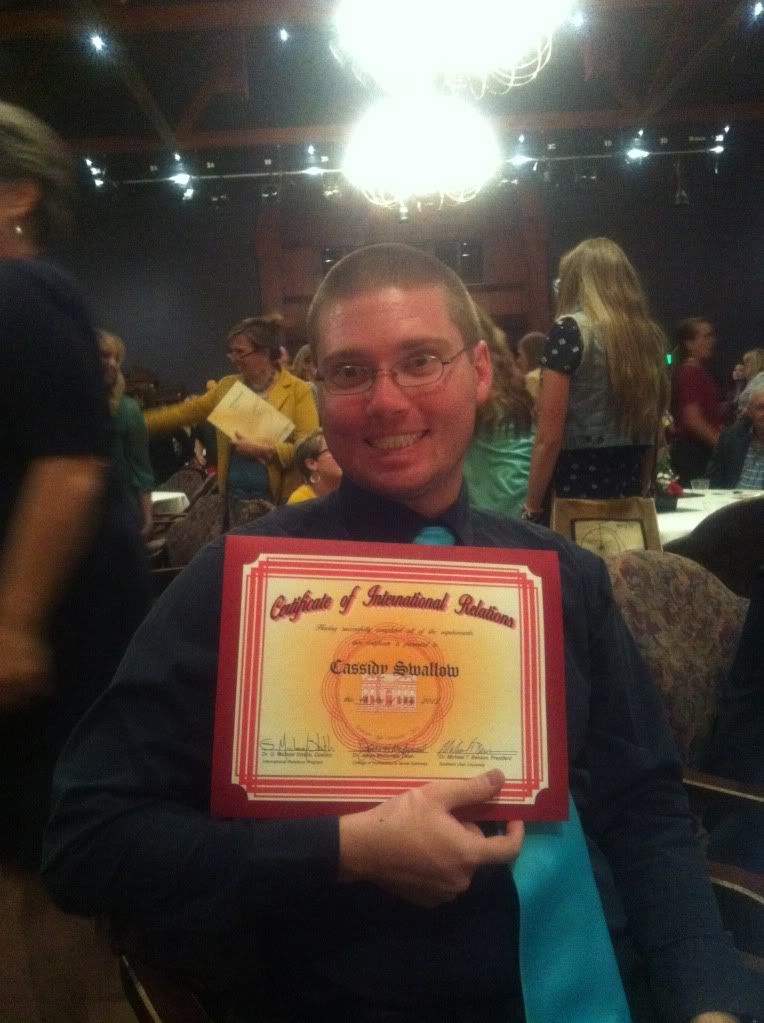 showing off
Friday was the commencement ceremony for the whole university, and since it was just speakers, Cass attended by himself. That's also when they moved their tassels and became official graduates.
Chris, Pyper, and Nathan came down Friday night and Pyper loved having Cass play with her in the pool! I was just boring and sat on the edge though; it was so hot in there! Plus Ellie was sleeping in her carseat and I wanted to be able to hear her if she woke up.
Saturday was individual college commencement. In the morning Cass got his AAS in Information Technology, and in the afternoon he got his BA in Political Science. Ellie was asleep for the ceremony, but she woke up as soon as it ended and wanted to eat, so she wasn't very pleasant for the pictures!
receiving his diploma and shaking hands
Congrats on your graduation, honey! So proud of you and love you!